As a committed supporter of the arts community, we have also created an exciting culinary space so residents and neighbors can explore a variety of exciting local culinary options in the heart of the Prince George's County Gateway Arts District.
miXt Food Hall is an open artisanal restaurant concept which features several food vendors and space for patrons to meet, eat and socialize.  The focus of this space is to act as a launching pad for future restauranteurs and assist new food ventures by providing space and mentoring from local experts.
Chef Sandy Patterson, miXt Food Hall Director of Operations, calls on her 20 years of food industry experience to support the miXt vendors, implement new ideas, and continue the development of the miXt space for the community.
We are proud to have the opportunity to support her commitment to bringing new and exciting food options to Prince Georges County.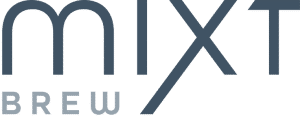 Using the finest, locally roasted beans from Vigilante Coffee Co., miXt Brew creates your favorite caffeinated (and non-caffeinated) culinary concoctions including lattes, cappuccinos, espressos, cold brew, and drip coffee. You can also enjoy aromatic teas and locally sourced kombucha on tap. Pair one of our delicious and locally made pastries with your favorite beverage.

Who says art has to be limited to paintings? miXt Drink is here to offer the neighborhood a home to local artisan drinks, beer and more. Enjoy cocktails specifically designed to pair with the sumptuous dishes prepared by the miXt Food Hall vendors. Start your day off with a mimosa or bloody mary from our brunch menu. Our craft beer list showcases some of the best from local DMV breweries. Want to keep things light and bubbly? Enjoy our seltzers and ciders from Maryland and the District.
Relish Market
Relish Market is a year round indoor farmers market that offers local and seasonal fruits, vegetables and artisanal spices. Whether it's basic home supplies or tonight's missing ingredient, Relish Market is here for your convenience.
Little Miner Taco
18th-century silver miners in Mexico would wrap gun powder in paper to create makeshift explosives that would allow them to do their job. These explosives were named "tacos". During lunch, the miners would wrap meat with tortillas and began calling them "tacos". This is how the taco was born. Little Miner Taco is a local, from scratch taqueria in Savor Food Hall at Studio 3807. Authentic flavors sourcing local ingredients.